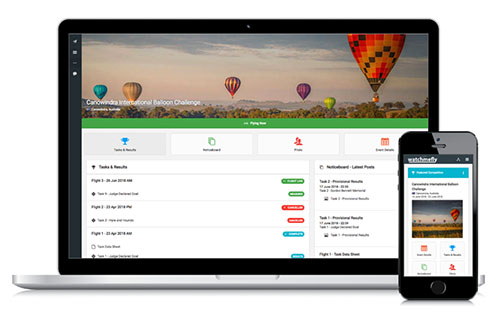 If you have been to the WatchMeFly website recently, you will have noticed some things have changed. We have been working closely with the FAI Ballooning Commission (CIA) on some exciting new features to help make ballooning competitions more accessible to balloonists and the public. This will truly make WatchMeFly the home of competition ballooning.
We have just launched the first phase of the new WatchMeFly site and we are excited that the first competition to use (and test) the new features will be the POST Luxembourg Balloon Trophy (18-22 July 2018). 
So what are these new features? Here are some highlights.
Competition Center
Competition Officials are now able to manage and publish all the information for competitions using the Competition Center tools within WatchMeFly. They are able to publish event information, pilot lists, notifications, flight and task information, target measurements and much more. This will allow balloonists and the public to easily find the information about what is happening all in one place... watchmefly.net

Real Time Target Measurements
One of the biggest inefficiencies of ballooning competitions has always been the time it takes to get marker measurements from the target team in the field to the scoring team at the competition center. Gone are the days of bits of paper and clipboards. By using WatchMeFly on their mobile devices, target teams will now be able to send measurements in realtime to the scoring team. These measurements will also be published on the WatchMeFly website in realtime, so balloonists and the public can see how close the pilots dropped their markers - as soon as they have been measured.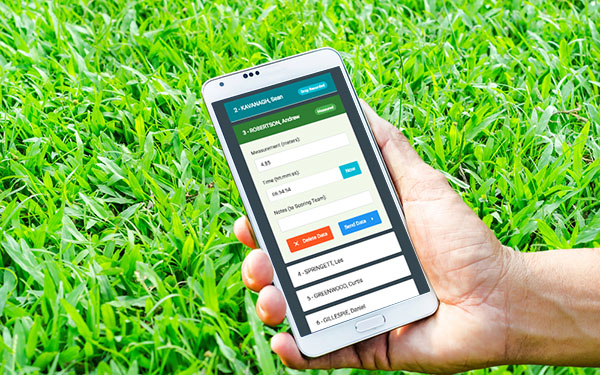 Electronic Notice Board
WatchMeFly now includes an Electronic Notice Board, allowing competition officials to share information, map files, task sheets and results more efficiently with everyone. No longer will competitors have to access relevant information from multiple websites and file sharing sites.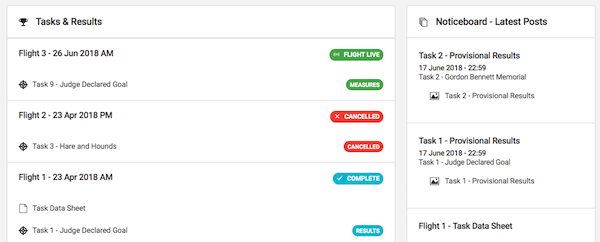 These are just a few highlights and this is only the beginning. You can still do all the other things that WatchMeFly has done previously, like analyse competition results and log flights.
The FAI Ballooning Commission has some big plans for the future and we are really excited about playing a pivotal role in the future of competition ballooning.