WatchMeFly and the FAI Balloon Live Team are proud to announce the release of the new official competition logger app "Balloon Live" on Android and iOS. Visit your app store to download and install the app.
Buy the app and use it for free in training and competition mode in 2019. Further details, frequently asked questions and guides about how to use the app, as well as useful information for competition officials, can be found on balloonlive.org
As part of release of the new FAI Balloon Live logger app, WatchMeFly are also proud to announce the launch of the new WatchMeFly Comp Center. The Comp Center allows event organisers and officials to manage their event details, flight & task data, the electronic noticeboard, pilot lists and now FAI Balloon Live data.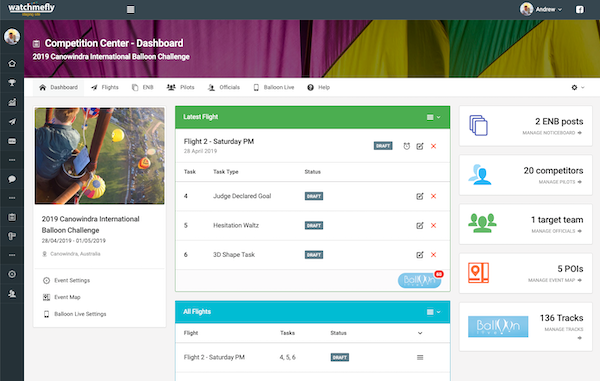 If you wish to access the Comp Center to manage your event, please contact us. If you wish to run your event using the FAI Balloon Live app, please fill out the form on the balloonlive.org site.