WatchMeFly Registrations
We are very excited to announce a new feature called WatchMeFly Registrations.
Event organizers are able to setup custom event registration forms within WatchMeFly and manage pilot registrations all within the Competition Center.
Pilots are able to register for events within WatchMeFly and save their details and files so they can be used for future event registrations.
Check out the screen shots below to see some of the features of WatchMeFly Registrations.
Please contact us via the Contact Us form if you are interested in using the new WatchMeFly Registrations system for your next event.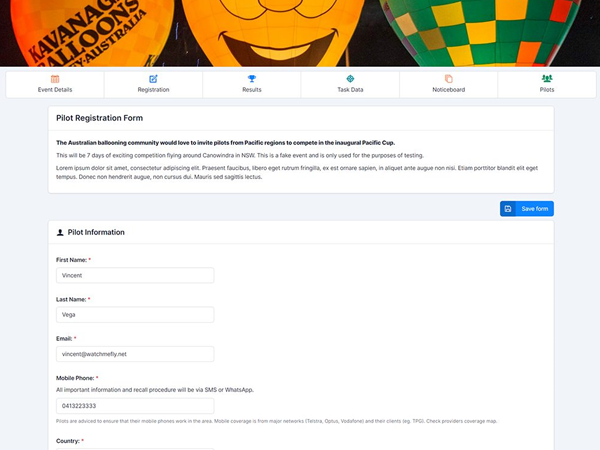 Pilot Registration Form
Pilots are able to register for events within WatchMeFly. Form fields can be pre-populated with pilot profile details and details/files saved from previous events.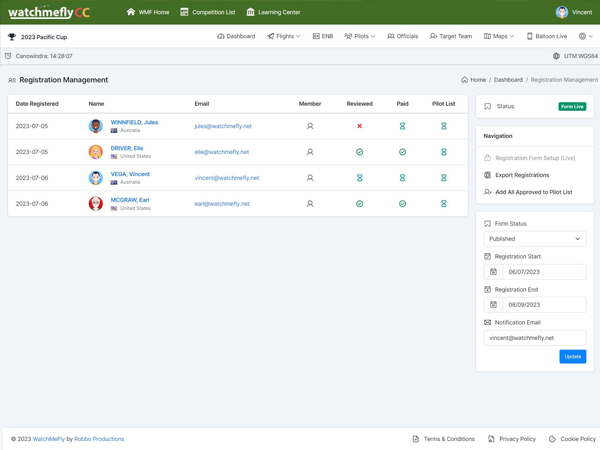 Registration Management
Event officials can manage registrations from within the Competition Center. Registrations can be reviewed, approved (and rejected) and pilots can be automatically added to the event Pilot List.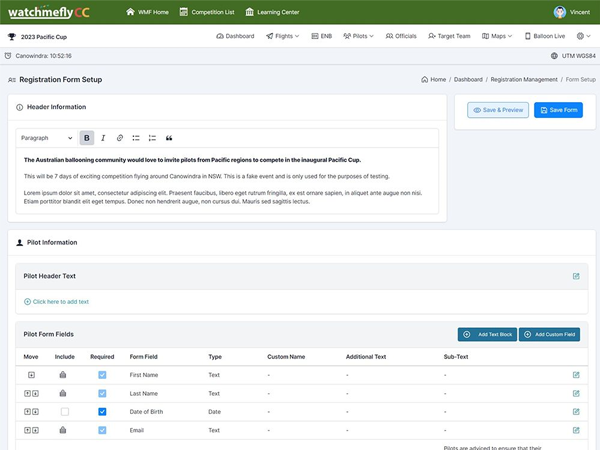 Form Configuration
Event organizers can configure their forms and content using the Registration Form Builder. They can use standard form fields from the pre-existing field library, as well as add custom fields, content and sections to make the form exactly how they want.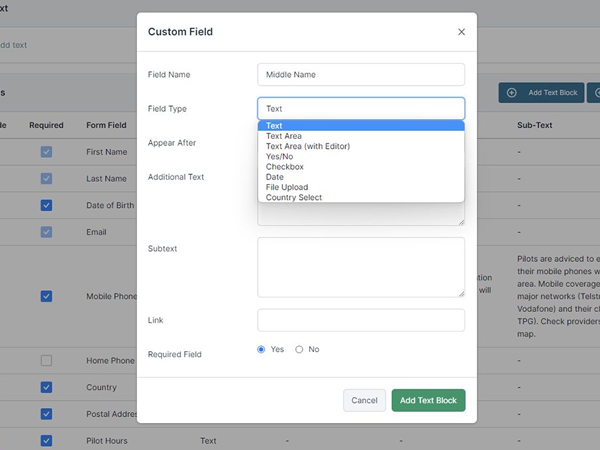 Custom Form Fields
The Registration Form Builder allows for a variety of custom form fields to be added, allowing you to capture all the information you require from the pilots.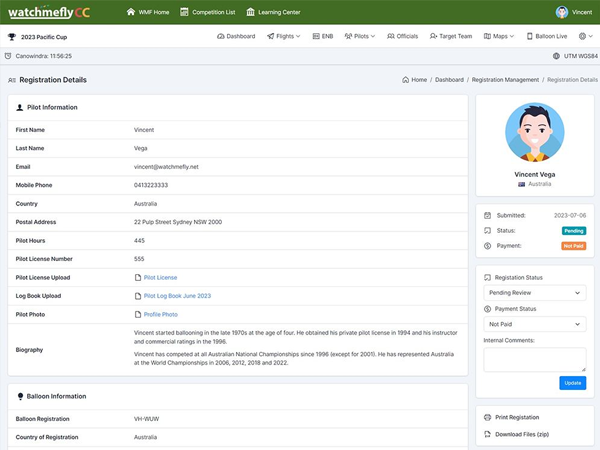 Registration Review
Event organizers can review, print and/or download registrations and associated files.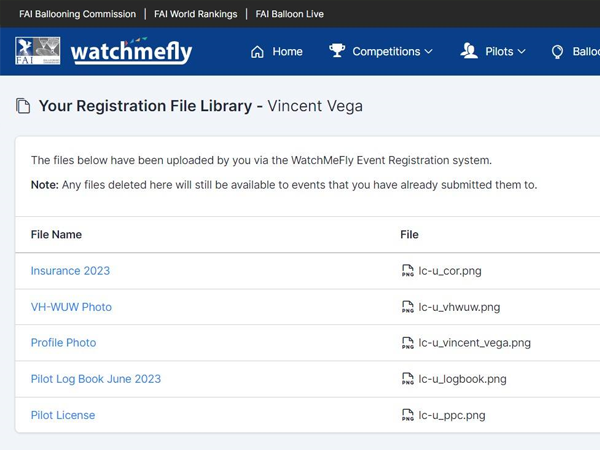 Pilot File Library
Pilots who have registered for an event within WatchMeFly will be able to save commonly used files/photos to their File Library and re-use them for future events.
WatchMeFly Event Registrations